We Offer Financing Plans For All Your Roof Replacementand Roofings Needs
Allegiance Roofing & Exteriors, we know all too well that roofing services, roofing replacement, maintenance, and repairs can add up quickly. This is why we've partnered with the leading financing companies in the country to bring you the best financing options.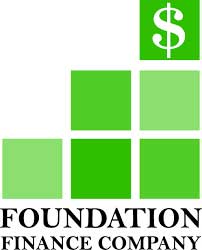 Speak to our financing department today about a financing plan that suits your monthly repayment abilities and budget, and find out how you can get a new roof or fix roofing issues with Foundation Finance. As an approved contractor for Foundation Finance, we give our customers more buying power, deep flexible credit approvals, and quick payment turnaround to keep your cash flowing throughout the roofing process.
We've Partnered with Top Quality Manufacturers to Bring You the Best Rates for Your Roof Replacement
We have strategically aligned with the leading providers of roofing products, tools, and materials to bring our residential and commercial customers the best rates. From minor to major roofing solutions, we've packed our solutions to suit different budgets. Now, you no longer have to delay your next roofing project or roofing replacement and get started with a financing plan right away!
Contact us for a Free Quote Now
We know how frustrating it can be to have a leaking roof or siding peeling away from your property. We take pride in getting your space back in shape quickly and efficiently. Call us at (912) 388-1176 to speak to an experienced roofing contractor. If you need regular maintenance or minor repairs, or even emergency assistance, give us a call. We're also happy to start your roofing journey on the right foot with a free estimate today! Simply call or email, or fill in our simple online contact form.